Mass with Mary: The Prison Years -- by Christina Dress, Tama-Lisa Johnson, Mary Kay Letourneau
See Also - Teacher-Student Relationships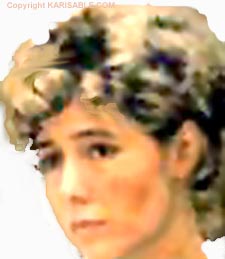 September 10, 2004, Vili and Mary announced that they have been together constantly since her release. They plan to marry and Mary is willing to have more children for him. After her release from prison Vili petitioned the courts to lift the court imposed restraining order so they could see each other. The judge lifted the order barring contact between Mary Kay Letourneau and Vili Fualaau..
A suburban Seattle school district elementary school teacher, Mary Kay Letourneau, was 34, and the married mother of four children in 1996, when she and Vili Fualaau, her sixth grade student entered into a sexual relationship. She was arrested in 1997 when she was pregnant with their child and sentenced to six months in jail and ordered to have no contact with Vili. A month later she was caught her car with him and she was pregnant with their second child. She served seven and a half years in prison for having sex with a minor. She was released from prison on August 4, 2004. Mary will be staying with a former coworker in a home close to where her girls live with their father's family. It is rumored that Mary and Vili plan to write another book together. Their first book was published and popular in France.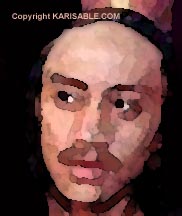 Mary wrote a book about her affair with Vili. Mary's former cellmate, Christina Dress, a close friend and co-author of her book said when Mary arrived at Purdy women's prison in 1998, she was harassed by inmates and guards.
"Inmates were preparing and sending her food with chemicals in it, spit in it, things like that. Tama Lisa and I put a stop to that...already been at prison, we knew how to handle it." Christina Dress - King 5 TV News

Mass with Mary: The Prison Years -- by Christina Dress, Tama-Lisa Johnson, Mary Kay Letourneau

The Infinite Mind: Hypersexuality: The Story Behind the Story of the Mary Kay LeTourneau Case -- Why in her right mind would a 36-year-old school teacher have sex with a 13-year-old boy? And when she was released from prison on the strict condition that she never see him again, why would she go right back to him? Her doctor and her lawyer say there is good evidence that she was not in her right mind at all. Their position is that a mental illness, manic depressive illness, and a condition often related to manic depression -- called hypersexuality -- provides an explanation for her seemingly irrational behavior.

In Her Own Words -- After serving seven years at the Washington Corrections Center for women at Purdy, Mary, the popular teacher who fell in love with her then sixth-grade student, Vili Fualaau, now 22 and the father of their two daughters has been released from prison and registered as a sex offender.

About Mary: - Eleven Things I Know to be True by Gregg Olsen - It is time for Vili Fualaau to step forward and tell the world what he wants from this relationship with Mary Letourneau. It is up to him. A heavy burden on a 16-year-old, but he is the father of 2 and is the only one whose opinion matters. If he loves Mary and wants a life with her, we need to back off and get out of the way.
Overview and Gallery of Letourneau
Biography: Mary Kay Letourneau - Out -- For the first time since going to jail, Letourneau talks exclusively about her father, whose life also fell apart when he had an affair with a former student; her unhappy marriage, forced by her disapproving parents; and her continuing love for Vili, the father of two of her children.
12/13/11
Copyright Kari Sable 1994-2006