Books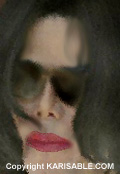 December 18, 2003, Michael Jackson was charged with multiple counts of lewd or lascivious acts upon a child under 14 and administering an intoxicating agent. At the request of Jackson's lawyer, the names of alleged co-conspirators are omitted. April 2004, a new 10-count grand jury indictment included a conspiracy count, child abduction, false imprisonment and extortion. Jackson pleads innocent to the charges. Superior Court Judge Rodney Melville ordered portions of the indictment removed from the copy released to the public. Michael was acquitted on all ten counts:
The Michael Jackson Case -- full coverage.
Interview with eight Michael Jackson case jurors -- (Scroll down to the bottom half of the page.) June 23, 2005
Jermaine Jackson, Michael's brother's first sit-down interview since Michael was found not guilty of child molestation. June 15, 2005
Thomas Mesereau, Jackson's defense lawyer, discusses how he won Jackson's trial and how Michael is doing.
Mark Geragos discusses his testimony on behalf of Michael his former client.
Michael's defense team begins. Jane Velez-Mitchell of "Celebrity Justice," was inside the courtroom, as was Michael Cardoza, a defense attorney. Stacey Honowitz, is the assistant Florida state attorney specializing in sex crime and child abuse trials. Defense attorney Trent Copeland, former prosecutor Chuck Smith, and Jackson's spokesperson, Raymone Bain discuss the trial. May 9, 2005
The lead investigator in the Jackson molestation case testified Jackson's ex-wife, Debbie Rowe, called him a "sociopath." This is the same person who, last week, said surprisingly nice things about Jackson on the stand. May 3, 2005.
Macaulay Culkin discusses hanging out with Michael as a child.
Iris Joan Finsilver, attorney for Jackson's ex-wife, Debbie Rowe, in custody negotiations tells how she feels after her second day of testimony. Ted Rowlands, Michael Cardoza, and Jane Velez-Mitchell of Celebrity Justice were both in the Jackson trial courtroom. Jackson spokesperson, Raymone Bain, and Susan Violin, Connecticut assistant state attorney attended some of the trial. April 28, 2005
Inside the courtroom today were Ted Rowlands, Michael Cardoza, Jane Velez-Mitchell in addition to Jackson spokesperson Raymone Bain, and Stacey Honowitz, Florida assistant state attorney specializing in sex crime and child abuse. Jackson's ex-wife, Debbie Rowe, testified for the prosecution and defense moved for a mistrial before Debbie took the stand. April 27, 2005
Michael Jackson Trial:
No one is out to get Michael Jackson, except Michael Jackson himself.
Debbie Rowe is his ex-wife and the biological mother of his children, Paris and Prince Michael.
Michael's parents, Katherine and Joe Jackson
Western values counsel that we can buy anything and be anything, so why balk at Michael?
Uri Geller Michael's psychic friend
Ahmad Elatab, 17, of Clifton, N.J., met Michael eight years ago.
Prosecutors and defense are battling over secret evidence. Jackson's lawyers failed to get evidence thrown out seized in a ranch raid. The property manager of Neverland Ranch testified sheriff's deputies searched areas not specified in a warrant.
Dozens of adult-oriented books, magazines and DVDs seized at Jackson's Neverland ranch including a magazine with the fingerprints of Jackson and his accuser can be used as evidence in the singer's upcoming trial. The boy and his brother often visited Neverland when Jackson wasn't home.
Jackson acknowledges financial settlements in the past to avoid the embarrassment of going to court, but added he would never harm a child.
Ontario man charged with threatening Michael Jackson
The stepfather of the boy who claims Jackson molested him testified that he sought payment for video interviews designed to restore the pop star's reputation.
Is There an End in Sight to Jackson's Outrageous Behavior? -- Jackson says his family are "targets of completely inaccurate and false portrayals" and he finds the term "Wacko Jacko" hurtful.
What's Jackson really like?
Interview With Jermaine Jackson. -- Jackson says his family are targets of false portrayals. Brian Oxman, Jackson family's attorney, psychic Uri Geller, a close friend who introduced Michael to Martin Bashir, who made the controversial Jackson documentary. Nancy Grace and Jane Velez-Mitchell of "Celebrity Justice" discuss MJ.
Jackson has attained a level of stardom never before seen in pop culture -- from child star to superstar.
All That Glitters: The Crime and the Cover-up by Raymond Chandler -- Did the King of Pop sexually molest a thirteen-year-old boy in 1993? The 1993 Michael Jackson scandal remained a secret for over ten years. Other than speculation and innuendo, the facts were never revealed. Ray Chandler, Jordy Chalndler, the alleged victim's uncle, tells the story from the day the boy met Michael, through months of frenzied publicity, and the years that followed. Told by one who claims to have witnessed events as they unfold, and claims he has the proof to back it up.

My Three Years Working for Michael Jackson December 1990 - December 1993 by Robert W. Wegner -- Many things occurred during the writers three years at Neverland Valley Ranch, he claims including the serving of a search warrant by the Los Angeles Police Department.

The Jacksons - An American Dream (The Complete Miniseries) (1992) -- DVD -- The true story spanning five decades begins with the family's rise from a Midwestern steel town to the premier stages of the world. The miniseries begins in the 1940s, when Joseph Jackson (Lawrence Hilton-Jacobs) and Katherine (Angela Bassett) meet and ends in the 1980s, when the sons reunite for the 1983 Victory Tour. Joseph plays music and discovers his sons have his talent. They sign with Motown and produce gold records. By 1976, the hits start to dry up. Includes Emmy-winning choreography and original material. The all-star cast includes Lawrence Hilton Jacobs, Angela Bassett, Jason Weaver, Jermaine Jackson II, Holly Robinson, and special appearances by Billy Dee Williams and Vanessa Williams as Suzanne de Passe.

Kari & Associates
PO Box 6166
Olympia, WA 98507
Copyright Kari Sable 1994-2006